Personal Training Mound House, NV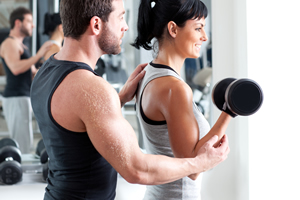 River Vista Fitness offers the best possible personal training services to residents of Mound House, Dayton, and Carson City in Nevada. Our goal is to render professional and scientific health and fitness training for those who are serious about achieving their dream physique. If you're truly aiming for a pleasant and results-oriented fitness program, then we're definitely the people to look for.
Why Get Our Personal Training Services?
When it comes to providing personal training for fitness and health buff, River Vista Fitness is the go-to center in Lyon County. We've been serving clients from Mound House and many other Nevada cities since 2008. Our company has rendered countless one-on-one training facilitated by our dedicated coaches and trainers, who are all certified (particularly by the NASM) and experienced in the field.
Our trainers and coaches will monitor your progress and adjust the regimen when necessary to achieve the results that were set. We will carry out the training in a scientific way in appropriate state-of-the-art fitness facilities and using the right gym equipment.
We cater to women, men, seniors, teens, and kids, offering age-specific fitness programs. We also carefully consider your desired results, as well as your particular fitness level and health condition when designing the program for you.
Benefits of Having Certified Personal Training Coaches
Did we mention we have NASM-certified personal trainers? While that may sound quite unremarkable at first, keep these things in mind:
The National Academy of Sports Medicine (NASM) offers certification training to those who wish to be legally recognized to perform and facilitate specialized personal fitness programs, as well as a sports regimen for people of all ages.


Having an NASM-certified personal training staff allows us to assure our clients of safe, scientific, and effective health and fitness programs.


All our programs are handled by highly capable trainers and coaches who underwent NASM certification programs and courses, such as Youth Exercise Specialist, Senior Fitness Specialist, Women's Fitness Specialist, Group Personal Training Specialist, Performance Enhancement Specialist, and Weight Loss Specialist. We even have a Fitness Nutrition Specialist who can provide the right diet program for you as you undergo your preferred personal training module.
So whatever your goals may be, whether it is for conditioning, performance enhancement, or corrective exercises, we are the right people for you.
Personal Training Program at Your Preferred Schedule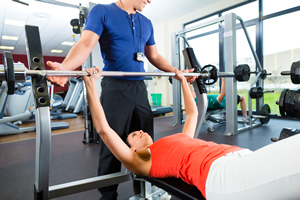 Among the best perks of getting our personal training services are our flexible membership options and workout schedules that run mostly from 4 in the morning to 9 in the evening. Our fitness center is also open every day of the week to serve the most number of clients possible. This means that you can conveniently pick the time and day that are most convenient for you – no excuses not to get fit and healthy!
Experience Our Professional and Highly Personalized Training Programs
We have been helping countless clients from Mound House, NV and nearby areas feel great about themselves with the personal training services that we offer at incredibly low rates. Whether you want to undergo our program for your personal health, or you also want to tag your family along, rest assured that we will not disappoint you with the quality service and training that our coaches and trainers will render to you.
Call us today at (775) 246-3650.